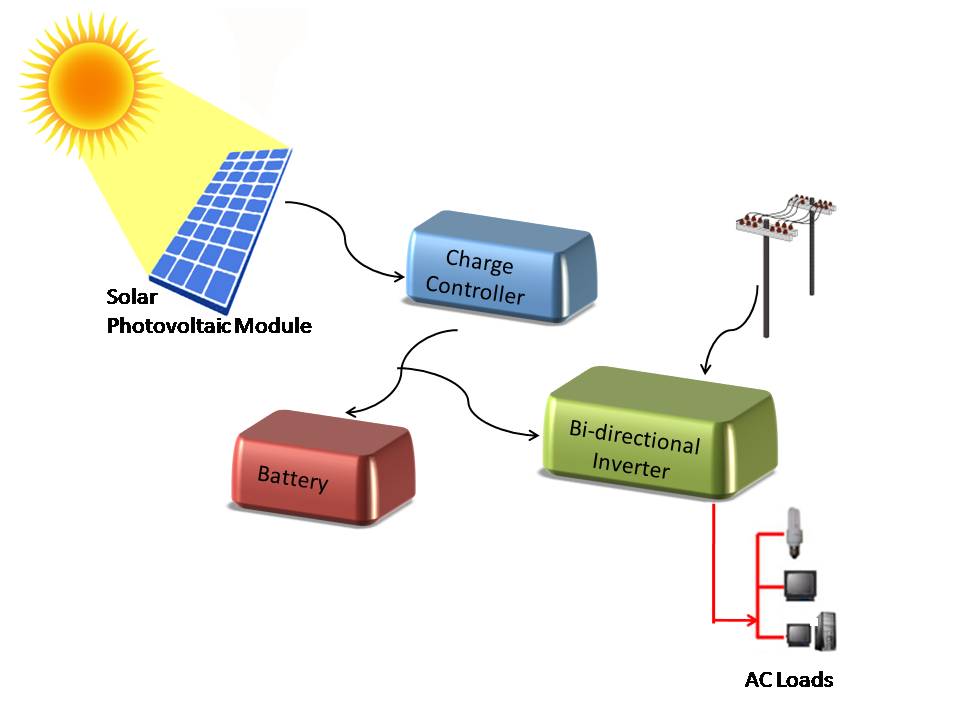 Bring down your energy bill dramatically
Radiant Solar provides perfect energy solutions for residential, commercial, institutional and government infrastructure. Radiant Solar tailor made solutions are as per the requirements and energy needs of the customers. Radiant Solar take extra measures to identify the pain areas and provide customized solutions for them. Radiant Solar standard product bouquet sets a quality bench mark standard for the industry. All our products are the best in the market in terms of technical specifications, quality and value of money.
Products & Systems
Photovoltaic Crystalline Silicon Modules
The modules are tested and certified at TUV Rheinland, Germany for IEC 61215, IEC 61730 - 1 & 2 including fire C rating test and UL Laboratory for IEC 61701 against salt mist corrosion.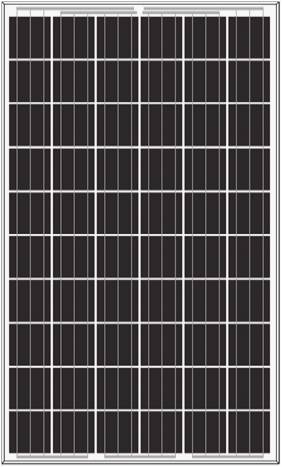 Radiant Solar Quality
Positive power Tolerance 0~+5watt.
Potential induced Degradation (PID) Resistant.
Modules Binned by current to improve system performance.
Manufactured in Air Conditioned dust free clean room.
Outstanding Warranty
10 Years product warranty
25 years linear performance warranty.
Power conditioning Units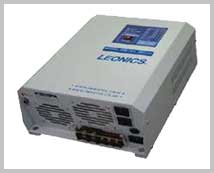 Leonics

S Series
SGP Series
MTP Series (Grid Interactive)
GTP Series (Grid Connected)

More...
Charge Controller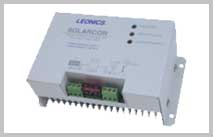 Leonics

SCB Series
SCM Series
SPT Series
More...
Module Mounting Structure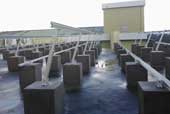 Aluminum Extrusion
Corrosion resistant
Compatible with the materials used in the module frame
Compatible with all weather and terrain conditions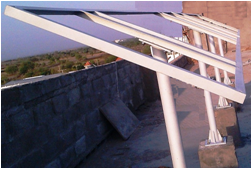 Mild Steel
Corrosion resistant
Compatible with the materials used in the module frame
Compatible with all weather and terrain conditions
Galvanizing spraying of 70 microns on mild steel as per IS - 5905
Cables & Accessories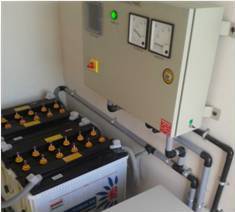 State of the art protection system
In build MCB and SPD
Branded & ISI certified cables
Galvanised hardware as per IS 5905
Separate and stand alone earthing for system
Neat & clean wiring. No visibility of wires. Good quality PVC and joints
Satisfies all IS, MNRE and nodal agencies norms
| | | | | | |
| --- | --- | --- | --- | --- | --- |
| Model | Bi-directional & Imported Inverter | Maximum Load | Solar Module | Battery | Charge Controller |
| Sunwise S800 | 300W 12V | 656W | 720Wp | 24V 150Ah | 24V 40A |
| Sunwise S1000 | 1000W 12V | 820W | 1000Wp | 24V 300Ah | 24V 40A |
| Sunwise S1002 | 2000W 24V | 1640W | 1000Wp | 24V 300Ah | 24V 40A |
| Sunwise S2002 | 2000W 24V | 1640W | 2000Wp | 24V 300Ah | 24V 80A |
| Sunwise SGP1001 | 1000W 48V | 880W | 1000Wp | 48V 150Ah | 48V 40A |
| Sunwise SGP2002 | 2000W 48V | 1800W | 2000Wp | 48V 150Ah | 48V 40A |
| Sunwise SGP2035 | 2000W 48V | 3100W | 2000Wp | 48V 150Ah | 48V 40A |
| Sunwise SGP3005 | 3000W 48V | 4000W | 3000Wp | 48V 300Ah | 48V 40A |